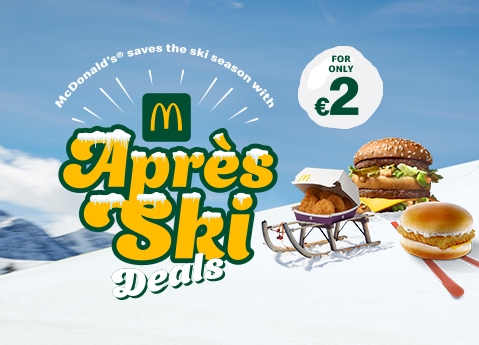 How to score our Après-Ski Deal
We might not be able to go skiing this year. But that doesn't mean we can't have the fun! So, McDonald's® launches the Après-Ski Deals. That's a Big Mac®, Filet-O-Fish® or 6 Chicken McNuggets® for only €2. Two euro*! Zwei!
* Deal cannot be combined with other promotions in the app.
Find out more