McDonald's® saves the ski season

6 Chicken McNuggets® – Big Mac® – Filet-O-Fish®
For only €2*
We might not be able to go skiing this year. But that doesn't mean we can't have the fun! So, McDonald's® launches the Après-Ski Deals. That's a Big Mac®, Filet-O-Fish® or 6 Chicken McNuggets® for only €2. Two euro! Zwei!
When you choose takeaway at the restaurant or McDrive®.
From Friday 22 until Sunday January 24, between 3 pm and 5 pm. Put on your coolest ski outfit for the real après-ski feel!
Or choose McDelivery®
From Monday 25 until Wednesday January 27, order your McMenu® and get your Après-Ski Deal of choice for only €2.
Ganz toll!
* Deal cannot be combined with other promotions in the app.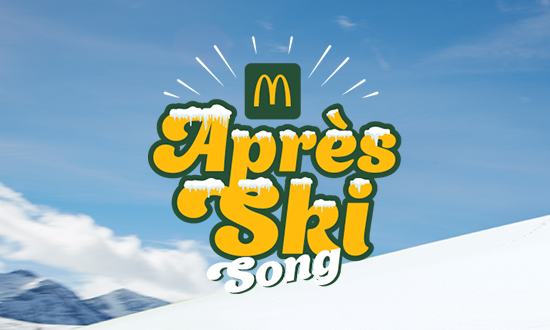 Yoladi-yay! Sing along to the Après-Ski Song
Not quite ready for the Après-Ski Stimmung yet? Hold on to your ski boots! Because here's the Après-Ski Song. Put on your coolest winter outfit, fill up your glass and turn up the volume!